Train with our excellent international team and enjoy different teaching styles and methods.
BARRE | PILATES | REFORMER | YOGA | DANCE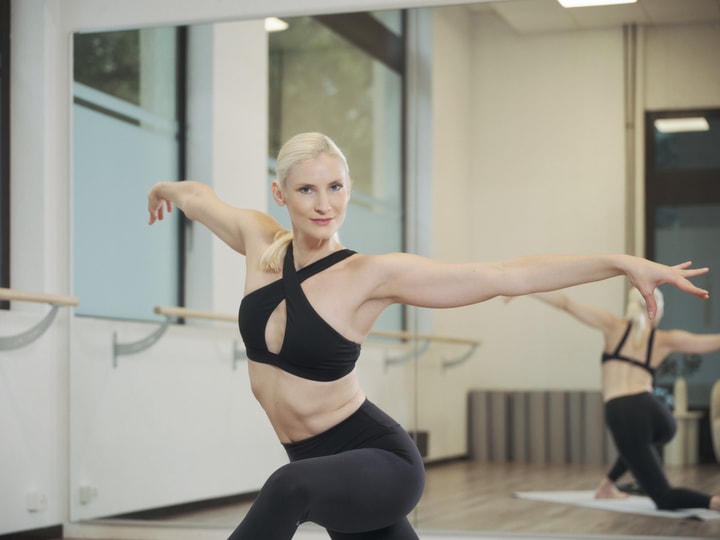 BARRE | PILATES | REFORMER | YOGA | DANCE
Kyra is the founder of Inshape Studio and has created the Inshape Barre method with her background in Ballet,Pilates and Yoga.
After her Bachelor of Arts studies in classical and contemporary dance in Vienna, she has worked internationally as a dancer and model. Lately she danced on stage of the prestigious Lido de Paris.
Kyra offers dynamic, joyful and challenging classes and is taking care of a great posture,strength and flexibly in her exercises.
She is highly experienced in working for clients with special needs, injuries, mental heath issues and as well pregnant women.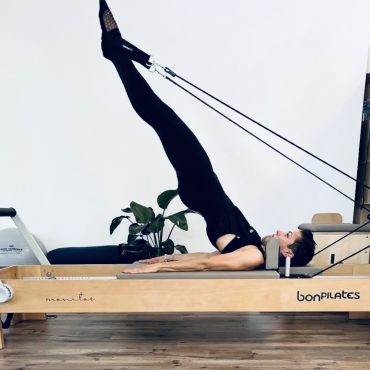 BARRE | PILATES | REFORMER
Catherine is a grip socks enthusiast and fully certified – 2009 – BALANCED BODY Pilates Instructor (Mat, Reformer, Tower, Arc and Movement Principles) among others.
When she does something, she gives it her all – 100% – but she also knows how to relax and recover. In her spare time, she « oxygenates her brain » somewhere between road cycling and Happy Baby poses.
Catherine loves sport and is fascinated about the aspects of the great connections between the mindset and the body.
Mum, Graduate in Management, Business & Administration Sciences, Mentor @ Geneva University, entrepreneurial spirit plays an integral part of her career, when she isn't teaching dynamic Reformer and Barre classes.