At Inshape Studio you will experience dynamic classes, your moment to disconnect and a
community like no other.
BARRE | LAGREE | PILATES | REFORMER | YOGA | DANCE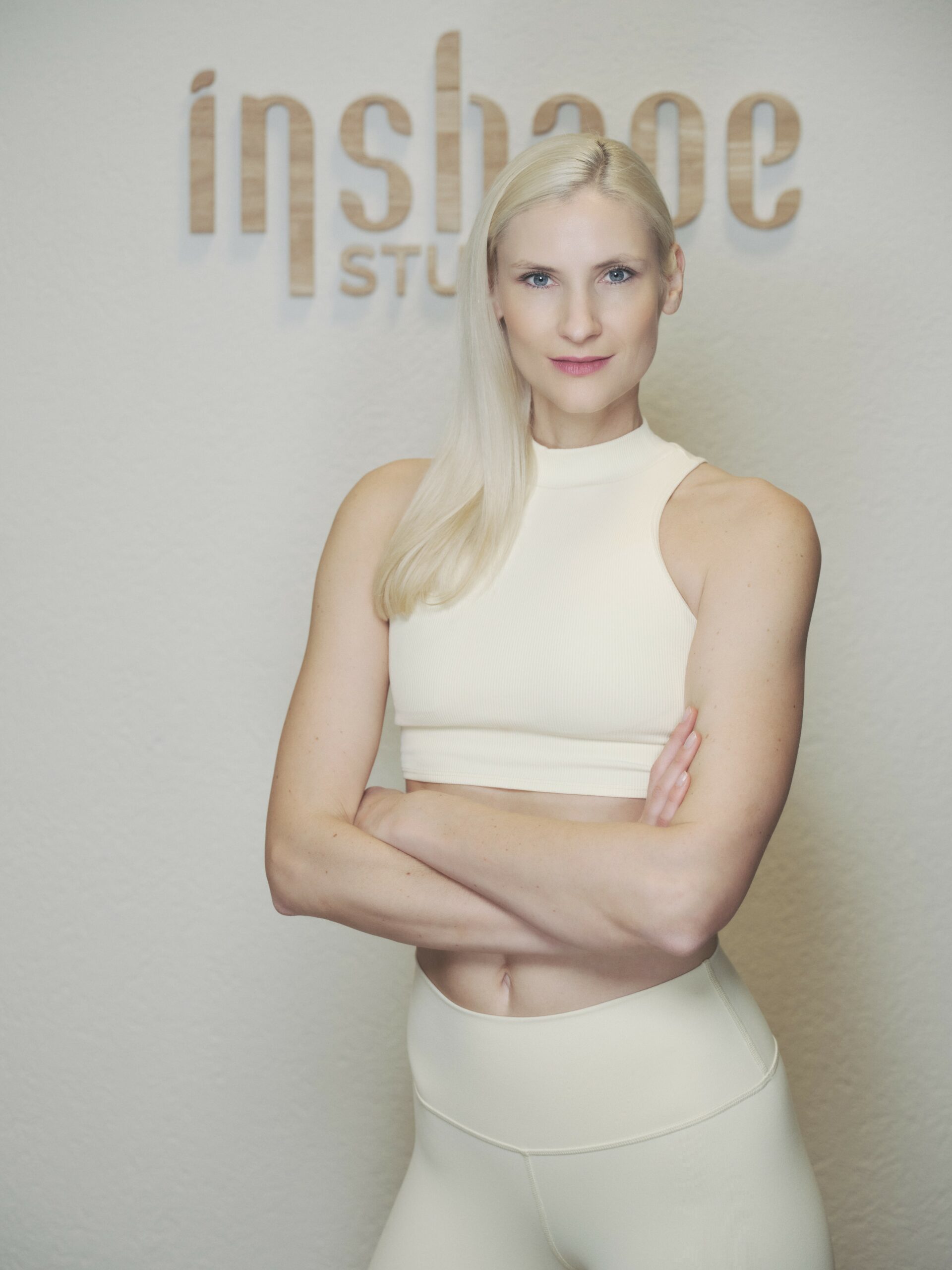 Kyra Chlebowski is the founder and creator of Inshape Studio Geneva, Switzerland. Her career as a professional dancer and her passion for Yoga and Pilates have been the fundament for her Inshape Barre Class. 
This Barre method will make you workout like a dancer. Kyra brought her Showgirl life from Paris to Geneva and can't wait to share it with all her clients.
With all her success in teaching her Barre, Pilates and Yoga classes in several locations in France and Switzerland, the idea of her own Barre Studio was born. She is excited to be part of the dynamic neighborhood of Eaux-Vives, Geneva.
Inshape Studio Geneva | Rue du Nant 34 |1207 Geneva Switzerland
Train Station Eaux-Vives Geneva
Avenue de la Gare-des-Eaux-Vives 19, 1207 Geneva
31 Dezember Stop
Geneva- Eaux-Vives
Centre Commercial Eaux-Vives
Rue de Jargonnant 3, 1207 Geneva
&
Train Station Eaux-Vives Geneva
Avenue de la Gare-des-Eaux-Vives 19, 1207 Geneva